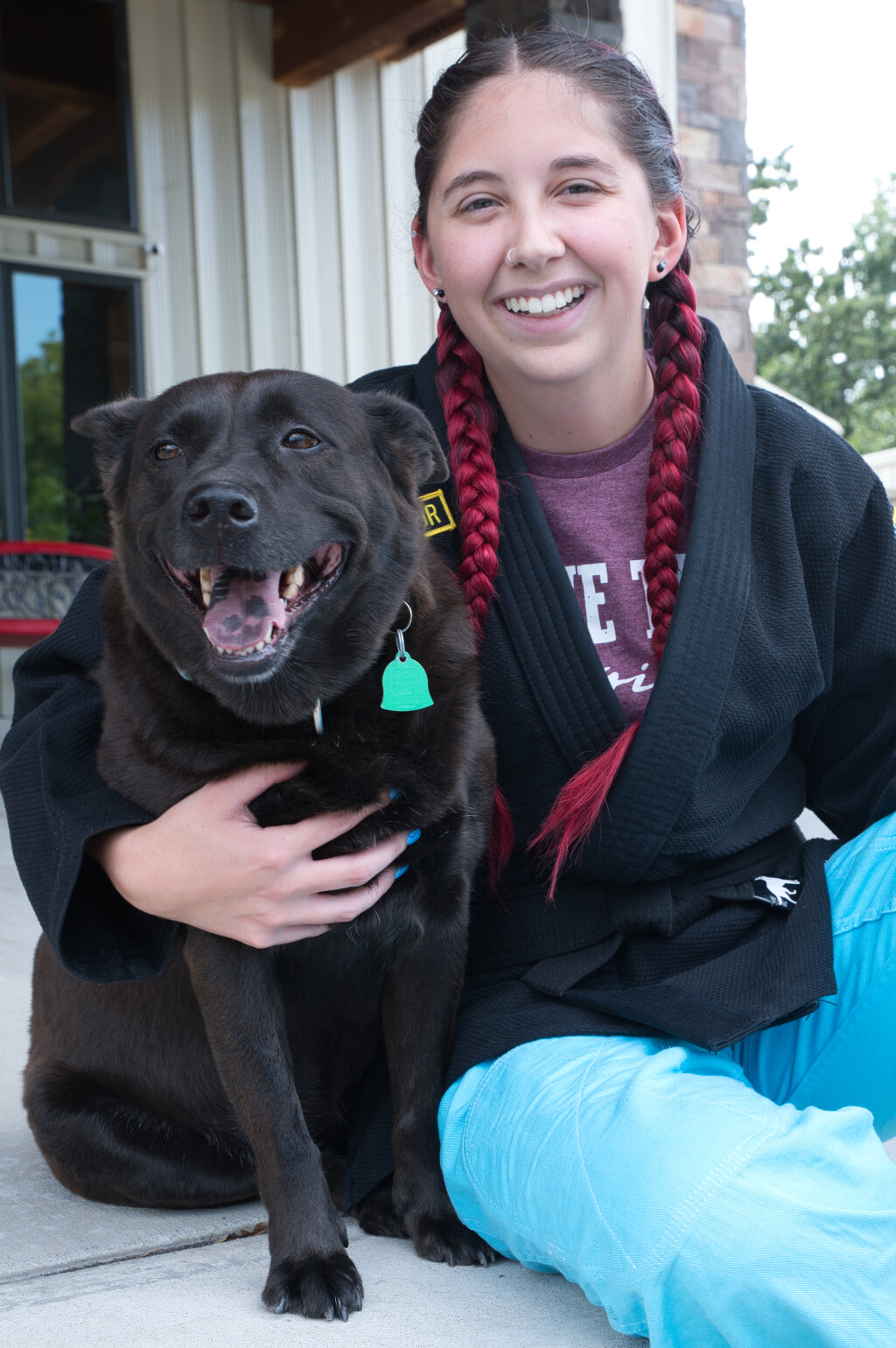 Elizabeth Clark
Sensei - Junior and Adult Classes
I have been studying Judo since 2014. I am a second degree black belt. I am very involved with Christ's Community Church - Joplin. On Sunday mornings you can find me in the nursery hugging and caring for infants - 5yrs of age. On Sunday nights you can find me sitting behind the computer helping with service.
On the Judo mats, I teach 8-10 year old (Juniors Class) and help instruct the adult class too. I bring my dog Maybelle most everywhere with me. She is our Judo mascot and has helped calm many children!
I am a college student at Western Governors University, currently studying for my Bachelors in Accounting. I received my Associates Degree in Business Management with an emphasis in Accounting from Crowder College. You can also find me serving at Finns.