Beauty From...Emotional Knots?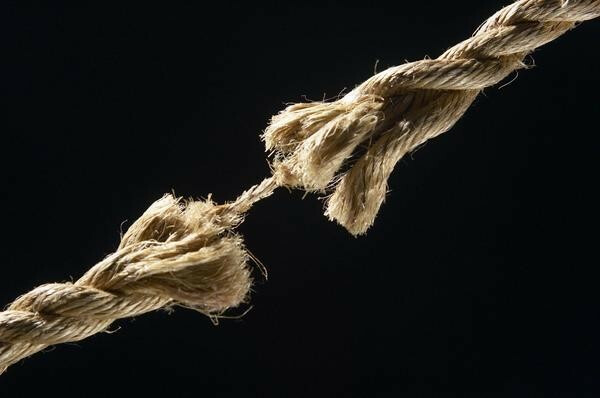 I often share amusing stories about my kids in this section of the newsletter. It is usually things that are lighthearted and fun that tie into a scripture verse and are designed to be a brief encouragement to everyone. This month I have a story about one of my daughters, but it is not one that is amusing or lighthearted. One of our daughters had to make a very difficult decision this week and it was excruciating as a parent to watch her go through it. I will refrain from sharing which daughter or any pertinent details because it is still a bit of a fresh wound for her, but she had to make a tearful decision this week to let a part of her life that she really enjoys come to a close (at least for a time). For two nights in a row, she was in tears with Erin and me as she agonized over her decision to pursue something that she enjoys (and quite frankly is very good at) or to quit because of the culture that surrounds this activity.
I have to admit that her decision to quit stung with Erin and me a little. Partly because she has a talent that will not be utilized, but more than anything because she was put in an impossible position and we hated seeing her tied up in an emotional knot.
It is especially in times like this that God reveals Himself. The night our daughter came to her decision after all the dust had settled she and I were outside talking. I wanted her to know that no matter what decisions she makes in situations like this her mom and I are proud of her. I hated that she was still upset about the position she was in and the loss that she was feeling, but our conversation quickly took a turn. She began telling me about many different things completely unrelated to her recent decision. She started with her desire to start an after-school Bible study group at her school and how she could go about getting that off the ground. We then talked for nearly an hour about a few of her friends who do not know Christ and how often she prays for them and tries to invite them to different activities at church. I could tell that it was heartbreaking for her to watch her friends deal with some difficult life situations with no faith to rely on. I was in awe of her childlike faith as we sat there and she excitedly told me all the things she wanted to do. I could almost hear God gently reminding me that even though it was hard for me to watch her agonize over something so personal to her and potentially let a real talent go unused, none of those things matter. She is focused on the only thing that really matters, Him. 1 Corinthians 2:2 - 2 For I resolved to know nothing while I was with you except Jesus Christ and him crucified. When Paul says this he is reminding the church in Corinth that no ability he has to preach or teach, no wisdom he possesses is worthwhile without the securing knowledge of Christ and him crucified and understanding the abundant life that he offers.
The activities our kids participate in will only last a few years and it is bittersweet when they end, but they will need Jesus for their whole life.